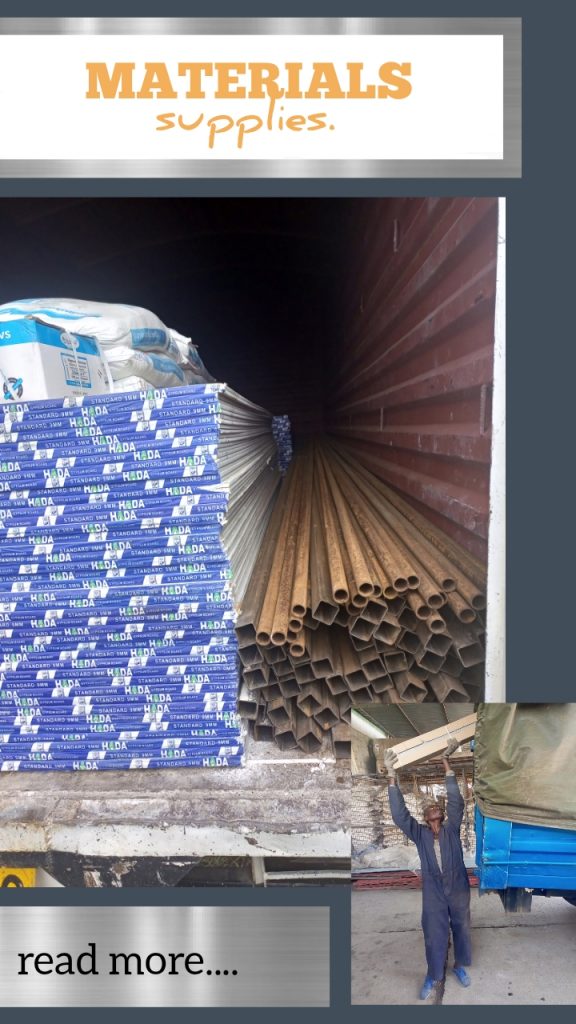 Due to the diversity in quality and standards of building materials in the Kenya Market, it may sometimes be overwhelming for a client choose the right materials for his/her projects. The good news is that you can count on us to guide you on what is appropriate for your budget. At Rofrah Trading ltd we have an ear on real-time trade or wholesale prices of construction materials & can readily advice you on whereto procure materials at a competitive prices without compromising on quality.
This includes;
Building Materials; Stones, sand, ballast, dust, cement, steel etc..
Flooring Materials; – Tiles, Terrazzo, Wood Flooring, etc…
Paints/Wall Effects & Textured Finishes Paints.
Roofing Materials; – Stone Coated Tiles, Iron Sheets Shingles, Clay Tile etc..
Security Cameras & Fixtures.